LECTURE
"THE PROCESS
OF PHOTOGRAPHIC
INVENTION"
Ann Mandelbaum
This lecture pays tribute to the impact on Photography of Curator and Author Peter Weiermair
Fri, April 28, 2017, 6pm
Location: Fotografie Forum Frankfurt
Admission: 5 EUR, reduced 3 EUR, for members of the FFF and students with valid ID card admission is free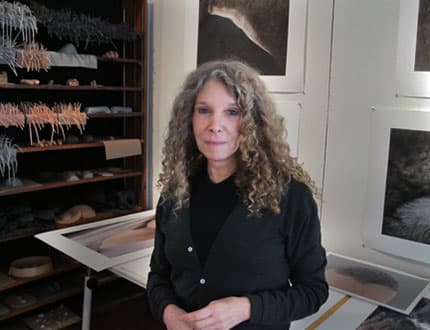 Ann Mandelbaum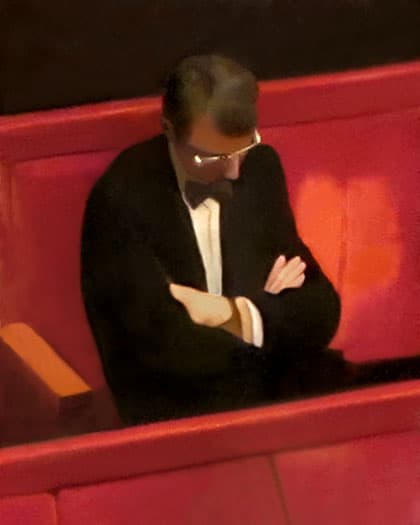 Photo: #1, from the series Audience, I, 2012 © Ann Mandelbaum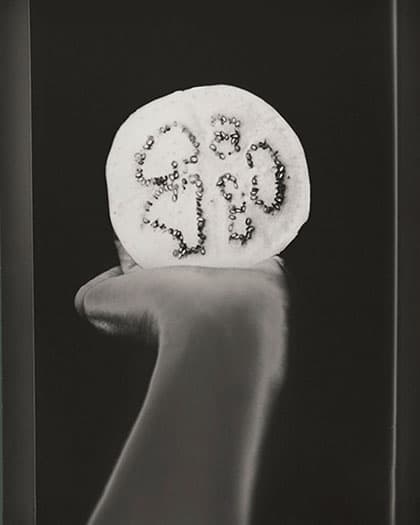 Photo: #9, from the series Darkroom I, Hands, 1994 © Ann Mandelbaum
Focusing on process rather than product, the American photographer Ann Mandelbaum will share the work she produced during the last 30 years. The emphasis will be on the relationship among the ongoing series, all of which offer worlds not usually witnessed. In attempting to subvert reality, initially solarization and multiple exposure were employed in the darkroom. The work which followed, interfacing with Photoshop, manifests the huge shift that has taken place between the analogue and digital worlds.
The lecture will be held in English.
Ann Mandelbaum (*1945, Wilkes Barre, PA/USA) is a photographer, sculptor and video artist who has exhibited internationally, including solo shows at the Grey Art Gallery in New York, Center for Creative Photogaphy in Tucson (AZ/USA), Fotomuseum München and Münchner Stadtmuseum, Musée de l'Elysée in Lausanne, Kunstmuseum Mülheim an der Ruhr, Galerie Anita Beckers in Frankfurt, Galerie Francoise Paviot in Paris, Rena Bransten Gallery in San Francisco, Canal de Isabel II in Madrid, Stadtgalerie Saarbrücken, Kunsthalle Göppingen, Westfälischer Kunstverein in Münster and Frankfurter Kunstverein. Three monographs about her work have been published: Ann Mandelbaum (1994, Edition Stemmle), Ann Mandelbaum, New Work (1999, Edition Stemmle) and Ann Mandelbaum, Thin Skin (2005, Hatje Cantz). Today she lives in Costa Rica and New York City, where she is Professor of Fine Art at Pratt Institute.
Peter Weiermair (*1944) is a freelance curator and author, based in Innsbruck. He was the director of the Frankfurter Kunstverein, the Rupertinum in Salzburg and the Galleria d'Arte Moderna in Bologna. After an accident last year, he has been unable to work.