WORKSHOP
"LOVE IT OR LEAVE IT"
Olivia Arthur
Sat/Sun, May 13/14, 2017, 10am–5pm, cancelled!
Location: Fotografie Forum Frankfurt
Registration deadline: April 28, 2017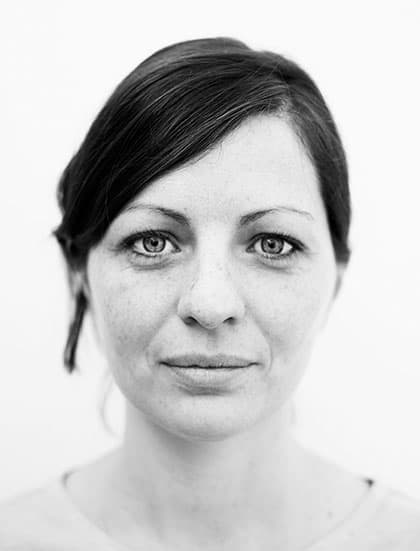 Olivia Arthur © Philipp Ebeling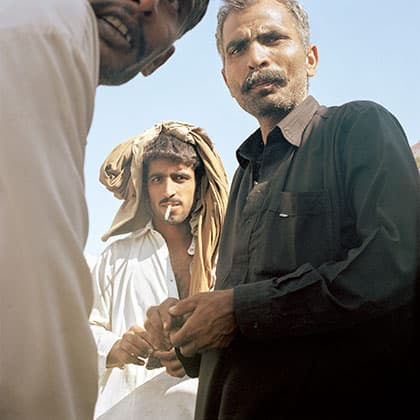 Photo: Workers at the docks in the creek in downtown Dubai, from the series Stranger, UAE 2013 © Olivia Arthur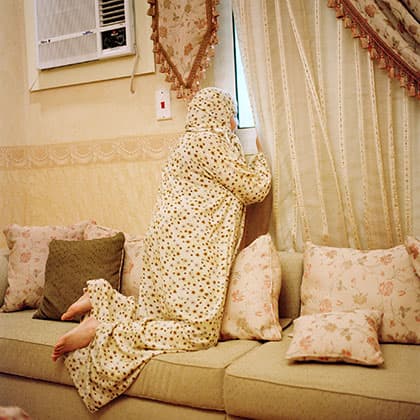 Photo: Walaa at home in her prayer gown, from the series Jeddah Diary, Jeddah, Saudi Arabia 2010 © Olivia Arthur
Themes: photo-story, handmade books, self-publishing, editing, portfolio review
In these two days the English photographer Olivia Arthur (*1980) will expound upon why it is important to be passionate in all your forms of photographic endeavors. Arthur, one of the newest members of Magnum Photos is known for combining her work with text and unique book projects. In addition she has acquired new experiences with Fishbar, a bookshop, showroom, exhibition-space which she runs with her partner, photographer Philipp Ebeling in London. Participants of the workshop are asked to bring a portfolio of images or a book dummy which they are working on. After reveiwing the individual projects, Arthur will advise on themes which each one will continue to photograph in the afternoon. The results from the first day will be discussed in depth on Sunday. Different concepts of creating a photo-story or photo-stories and how it could be presented to fit your needs, will be the main theme of day two.
The workshop will be held in English.
After attaining a degree in Mathematics from the University of Oxford, Olivia Arthur (*1980 in London) studied Photojournalism at the London College of Printing in 2003. Olivia is a London-based photographer who has worked for many years on the East-West cultural divide. Her first book Jeddah Diary was about the lives of young women in Saudi Arabia. Her second book, Stranger is a journey into Dubai seen through the eyes of the survivor of a shipwreck. Her work has been on exhibit at the Centre Pompidou in Paris, La Triennale in Milan, the Art Museum in Shanghai and the Shiodome Italia Creative Center in Tokyo amongst others.
In 2007, she received the Inge Morath Award from the Magnum Foundation and in 2008, she joined Magnum Photos. At that time, she started a new project titled Beyond the Veil in Tehran, Isfahan and the Caspian Sea, portraying Iranian women in ways unlike Western cultural stereotypes about them. In 2008 she won the PHotoEspaña OjodePez Award for Human Values, with a solo exhibit at PHotoEspaña in 2009. Additional awards include the Vic Odden Award from the Royal Photographic Society (2010) and that of the Jean-Luc Ladardère Foundation (2008).
Her works are found in various international collections, such as the Camera Museum in Switzerland and the National Media Museum in Bradford.