WORKSHOP
"THE LANDSCAPE OF THE RIVER AS A PORTRAIT"
Lurdes R. Basolí
Sat/Sun, April 01/02, 2017, 10–6pm
Location: Fotografie Forum Frankfurt
Registration deadline: March 17, 2017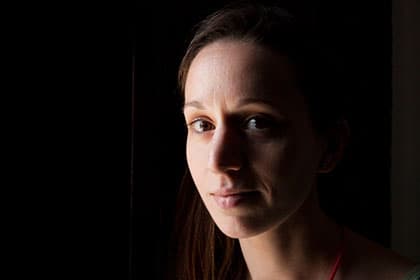 Lurdes R. Basolí, Nigeria 2015
© Blaize Itodo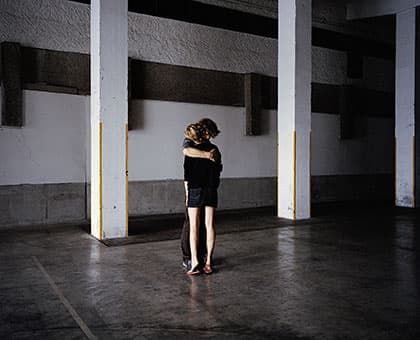 Photo: Katharina and Dietmar,
from the series My Danube, Austria 2014
© Lurdes R. Basolí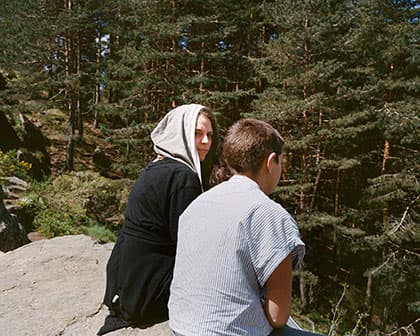 Photo: Chiara, Spain 2016
© Lurdes R. Basolí
Themes: documentary photography, landscape, portraiture, portfolio review
In order to find our own view of the world through photography we need to comprehend how documentary photography language expresses itself. This workshop reviews the documentary approach within today's context and how it has evolved up to the point where objectivity seems unrealistic. The more intimate that an author or photographer becomes with their subjects, the richer the personal impression will be.
Lurdes R. Basolí (*1981) will review historical and contemporary image makers including introducing how she works. After reviewing the participants portfolios assignments will be given with the theme of the local Main river. The results will be reviewed on the second day.
The workshop will be held in English.
Lurdes R. Basolí (*1981 in Barcelona) is a freelance photographer from Barcelona. She received her degree in Audiovisual Communication and a postgraduate diploma in Photojournalism from the Universitat Autònoma de Barcelona. She began her professional career in 2005, doing reportages for Spanish and American magazines, such as EL PAÍS Semanal and The Sunday Times Magazine. Her awards include the ANI-PixPalace at Visa pour l'Image (2011), the Inge Morath Award from the Magnum Foundation (2010) and a FotoPres grant from the Fundación "la Caixa" (2009). Basolí has been included in international exhibitions at Baku Museum of Modern Art, Baku (Azerbaijan); Fotohof Gallery, Salzburg; the Feria Iberoamericana de Arte, Caracas (Venezuela); the Noorderlicht Photofestival, Groningen and the CaixaForum, Barcelona. She co-initiated Danube Revisited: The Inge Morath Truck Project, a female road-trip along the Danube River. The results of this project are presented in a group exhibition, organized by Fundación Telefónica Madrid. In 2017 this show will be presented at the Fotografie Forum Frankfurt. Basolí lives and works in both Barcelona and San Sebastián.