WORKSHOP
"THE SINGULAR PHOTOGRAPHIC VOICE"
Ann Mandelbaum
Sat/Sun, April 29/30, 2017, 10–6pm
Location: Fotografie Forum Frankfurt
Registration deadline: April 14, 2017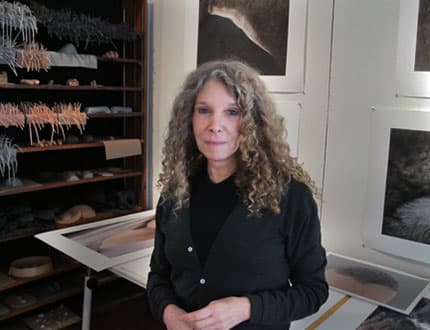 Ann Mandelbaum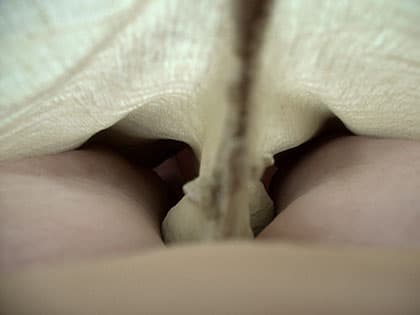 Photo: #4, from the series Crotch II, 2009
© Ann Mandelbaum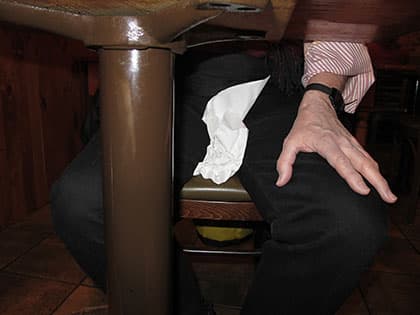 Photo: #1, from the series Under, 2015
© Ann Mandelbaum
Themes: personal subject matter, form that serves content, editing, portfolio review
"In the midst of the social media explosion the current challenge is for image-makers to achieve and retain a unique voice." Ann Mandelbaum
This workshop will help clarify personal subject matter; and then determine a form to simply but clearly express it. Questions to be answered include: how much reality is necessary? Where does abstraction belong? Do the images require spoken or written text? What is the role of installation?
Participants should bring new visual work, and any writing or sound that might enhance the work. The initial discussion will address the questions above. After a first session of a full group portfolio review, the afternoon will consist of shooting and editing, shooting and editing, shooting and editing – the results will be discussed one on one with the American photographer Ann Mandelbaum (*1945). The in-process-work will be presented by each participant in the last session.
The workshop will be held in English.
Ann Mandelbaum (*1945, Wilkes Barre, PA/USA) is a photographer, sculptor and video artist who has exhibited internationally, including solo shows at Grey Art Gallery in New York City, Center for Creative Photogaphy in Tucson (AZ/USA), Jackson Fine Art Gallery in Atlanta (GA/USA), Musee de l'Elysee in Lausanne and Frankfurter Kunstverein. Since 1994 three monographs about her work had been published: Ann Mandelbaum (1994, Edition Stemmle), Ann Mandelbaum, New Work (1999, Edition Stemmle) and Ann Mandelbaum, Thin Skin (2005, Hatje Cantz). Today she lives in Costa Rica and New York City, where she is Professor of Fine Art at Pratt Institute.