Workshop
"Frankfurt
through the lens"
Nils Thies
May 6 and and Sept 2, 2–5pm
Location: Fotografie Forum Frankfurt
Registration deadline: 2 weeks before the date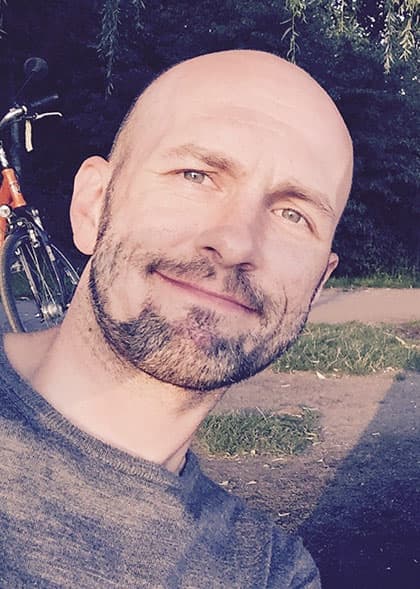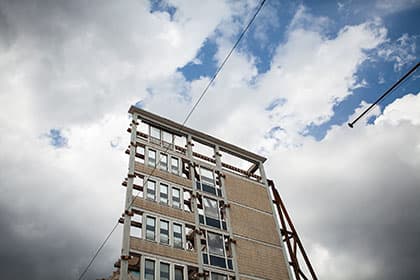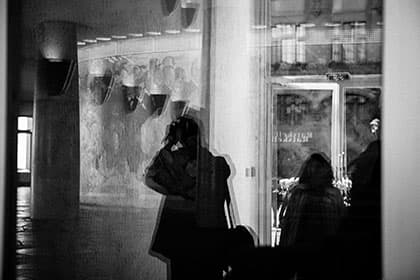 Photos: © Nils Thies
For beginners
Themes: Street photography, urban landscape, basics in technique and image composition
Frankfurt through the lens is a tour of the city with photographic expertise – the perfect way for beginners or engaged amateurs to discover Frankfurt. Experience Frankfurt while photographing its most interesting sights with professional help from multi-media photojournalist, Nils Thies. This workshop should open new perspectives in order to experience public places in a new way such as the Römerberg, Frankfurt's banking district or station quarters. Helpful tips that enable enhanced viewing will be discussed. Basic technical aspects such as aperture, long exposure and composition will be explained as well. Even those without professional equipment are encouraged to participate.
New this year: you also have the chance to use Olympus cameras which FFF main sponsor Olympus Deutschland will provide for testing.
Nils Thies (*1979) studied at the College of Arts Bremen, University of Applied Sciences Mikkeli, Finland and graduated with a Masters degree in Digital Media from the University of Applied Science Bremerhaven. Since graduating he has been working as a reportage photographer and multimedia journalist. His work has taken him to Greece, Kosovo, Finland, Sweden, Norway and Croatia. He is currently working as a picture editor for the Frankfurter Allgemeine Zeitung (FAZ). Nils Thies lives and works in Frankfurt am Main.